Menu
Resilient Salt Lake County
Emergency Services partners with Salt Lake County Emergency Management to host an annual conference where experts from around the country gather to exchange ideas, educate and offer training to local municipal and government officials, small business owners, and vast array of professionals.
Thanks to all those who attended the 2018 conference
If you attended and would like to participate in our follow-up survey, please click here.
If you are interested in participating in next year's conference, please let us know. Contact information is on the left side of the page.
How does a community recover from a major disaster? From flood, to fire, to the Big One, our valley is as vulnerable as any other. What matters is how we are prepared to deal with these challenges, and ultimately how to recover. Learn about Salt Lake County's emergency preparedness, and hear from experts from all over the country.
2018 Featured Presenters
 Presenters
A private business organization that brings visitors, conferences and events to Santa Rosa.  Prior to Executive Director, Brad worked over 20 years in hotels and most recently served as General Manager for two different Sonoma County hotels. He was a founding board member of Sonoma County Tourism, served on the Wine Road Board, Santa Rosa's Art in Public Places Committee, Sana Rosa Main Street and the Santa Rosa Violence Prevention Partnership.
Over the past 30 years Dr. Bialek has practiced family and emergency medicine in the US, Canada and Nepal.  His two fields of expertise are medicine and sustainable community development.
Scott Behunin currently serves as the Chief, Protective Security for the Department of Homeland Security, Office of Infrastructure Protection (IP) for Federal Region VIII. This area includes Montana, Utah, Colorado, Wyoming, North Dakota and South Dakota and is known as the Rocky Mountain Region.  He is responsible for the Protective Security Advisors (PSAs) and staff assigned to cover these states supporting the infrastructure protection mission advising state, local, tribal, federal and private sector stakeholders.  His prior assignment as Regional Director included FEMA Regions VIII and X and he also served as the PSA for Utah and Idaho.
Ari Bruening has extensive experience in visioning and implementation efforts for regions and large-scale projects. Ari, an AICP certified planner, graduated magna cum laude from Harvard Law School, where he was an editor for the Harvard Law Review. Prior to joining Envision Utah, he helped manage visioning and entitlement projects for the San Diego region; Laie, Hawaii; the 93,000-acre Kennecott Land Company project in Salt Lake County; the 175,000-acre Superstition Vistas Arizona state trust land parcel; and the 300,000-acre Deseret Ranches of Florida landholding near the Orlando International Airport. 
Patti Richards - Director, Great Basin Wildlife Rescue
Great Basin Wildlife Rescue focuses on the rescue and rehabilitation of birds of prey, and black bear cubs with emphasis on sensitive and endangered species.
 Keith has over 32 years of fire service and emergency management experience from South Florida Utah. Most recently working as the Program Manager for Utah Task Force 1 and the Planning Section Officer for Salt Lake County Emergency Management.
As a speaker and comedian Jan has shared her tips with thousands of associations and corporations.  She has also been featured in the Wall Street Journal, the Washington Post, and the Huffington Post.
 A USC graduate, Jessica Chappell came to appreciate the importance of seismic structures while living in Southern California. She brings that value along with her professional expertise to Reaveley clients in the Intermountain West. Jessica has significant experience with religious structures and has contributed to major projects throughout the world.
An internationally recognized authority on earthquake engineering and champion of disaster resilience, Chris Poland's passion for vibrant, sustainable, and healthy communities drives his consulting practice. He focuses on community resilience and the buildings and systems that contribute to it.
Zach Posner serves as the CIO for Salt Lake County where he has focused on strategy, value, and customer service. With over twenty years in technology his responsibilities have included everything from broadcast systems at NPR, to Ecommerce for Black Diamond Equipment where he oversaw technology as well as direct to consumer sales
J Reggie Hall, Salt Lake Chamber of Commerce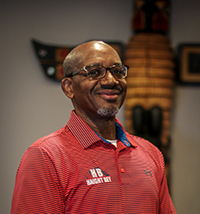 Reggie is a retired USAF Colonel, with over 33 years of experience in DOD/commercial aerospace industry logistics and supply chain analysis/execution along with emergency/crisis management, intelligence, strategic and operational planning at the national and international levels. He is a senior consultant in supply chain optimization and co-author of Organizational culture and leadership style: the missing combination for selecting the right leader for effective crisis management.  
Jared Hoskins - Salt Lake Chamber of Commerce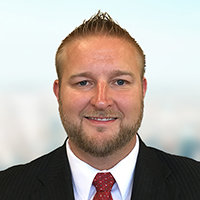 Jared is an accomplished, results-oriented Executive with proven experience and accomplishments leading full life cycle product and program portfolio delivery. Developed attainment across a broad spectrum of industry and implemented the development of organizations cyber forces and strengthened their cyber defense and cyber deterrence posture.
Pat Lynch - Perpetual Storage Inc., Salt Lake Chamber of Commerce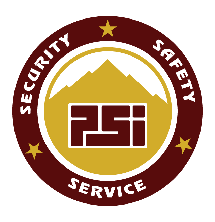 Patrick ("Pat") Lynch has built a successful track record in general business management and product development principally in financial services. 
After graduating from the University of Southern California in 1978 Pat was put in charge of operations at Perpetual Storage, Inc. ("PSI"). PSI is a highly secure records depositary that stores data sets for government and corporate clients.
Pat retired from Wall Street at the end of 2009, and once again took the reins of PSI where he and his Wife are the co-owners.
Peggy Larsen -  Salt Lake Chamber of Commerce
Peggy Larsen is the senior vice president of customer and community relations for WCF Insurance. She has earned the designation of CIC (Certified Insurance Counselor), ARM (Associated Risk Manager), CPCU (Chartered Property and Casualty Underwriter) and Certified Workers' Compensation Professional (CWCP) and is a licensed broker in Utah.
Peggy has been in the insurance industry for 45 years.  She owned her own agency and also worked for many larger brokerages including Marsh, Inc, Hilb, Rogal and Hamilton and the Lockton Companies before coming to WCF. 
REGISTER HERE
2018 Conference Information